Trailers
'Kraven the Hunter' Red Band Trailer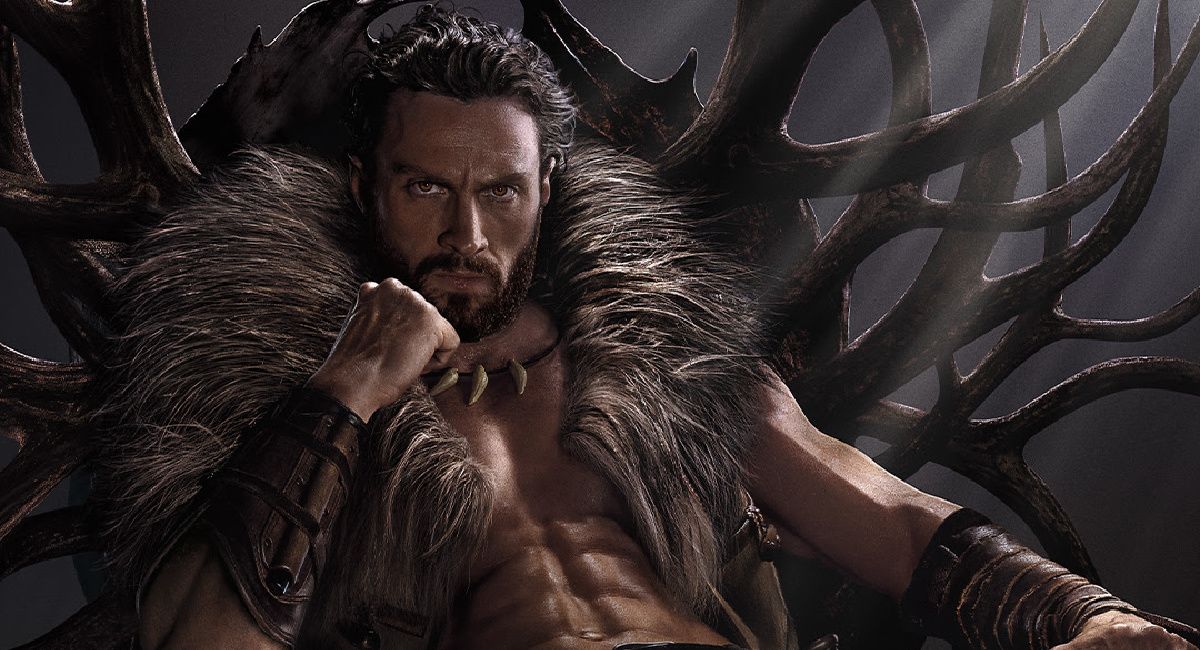 Following some teasing footage shown as part of its CinemaCon presentation in Las Vegas this past April, the first trailer for 'Kraven the Hunter' has landed online. And it's quite the bloody affair.
From the looks of the footage, the film has certainly been made with an R-rating in mind. Johnson's character is seen spilling plenty of blood, and even tearing a henchman's nose off.
What's the story of Kraven the Hunter?
First dreamt up by Spidey co-creators Stan Lee and Steve Ditko, Kraven made his debut in the pages of 1964's 'The Amazing Spider-Man No. 15,' and has made numerous appearances in Marvel Comics titles since then. His most famous storyline might be classic 1980s tale 'Kraven's Last Hunt,' in which the villain succeeded in defeating Spider-Man, burying him alive, and assuming his identity.
The character of Kraven the Hunter, born Sergei Kravinoff, is a big-game hunter who likes to take down his prey with his bare hands. Kraven meets a witch doctor who gives him a potion that enhances his senses and powers and slows down the aging process. To prove himself as the world's greatest hunter, Kraven wants to take down Spider-Man.
In the movie, at least from the looks of the trailer, the story has been shifted slightly. We're introduced to the character as a young man with an overbearing father (Russell Crowe) who encourages his sons to be tough. But when a lion hunting safari goes badly wrong, Kravinoff is left for dead –– only for the blood of the lion to somehow mix with him and grant him enhanced strength and speed and other agilities.
He dedicates himself to taking down the bad people –– and uses his abilities to go up against the sort of people his father associates with.
Who else is in the movie?
The cast also includes Alessandro Nivola (who plays a new take on Spidey character the Rhino), Ariana DeBose (as Calypso), Christopher Abbott (as The Foreigner) and Fred Hechinger as Sergei's half-brother, Dmitri Smerdyakov, AKA Marvel character and Spider-Man villain Chameleon.
Who is making 'Kraven the Hunter'?
J.C. Chandor, better known for movies such as 'Triple Frontier' and 'A Most Violent Year' is directing, working from a script that has seen drafts from Richard Wenk, Art Marcum and Matt Holloway.
Chandor and his team have shot the film away from soundstages, a fact its star appreciates.
Here's what Taylor-Johnson told The Hollywood Reporter about the shoot:
"Kraven being shot entirely on location is going to make all the difference. It's going to add something really beautiful to our personal story. It also sets Kraven apart from that Marvel stage look. It's important for this character to be in the real world. It's important for the authenticity of the story. When you're running on streets barefoot, you take in those elements and play within that."
Kraven and Spider-Man?
It certainly doesn't seem that Kraven will be crossing paths with any version of Spider-Man in this film (unless there is an end credit scene) and it remains to be seen whether this will lead to a place where he turns into an antagonist for the web-slinger.
'Kraven the Hunter' will be in theaters on October 6th.
Other Movies Similar to 'Kraven the Hunter':
Buy Aaron Taylor-Johnson Movies on Amazon