News & Gossip
Robert De Niro's Other Kids Still Haven't Met His Newborn Daughter, But…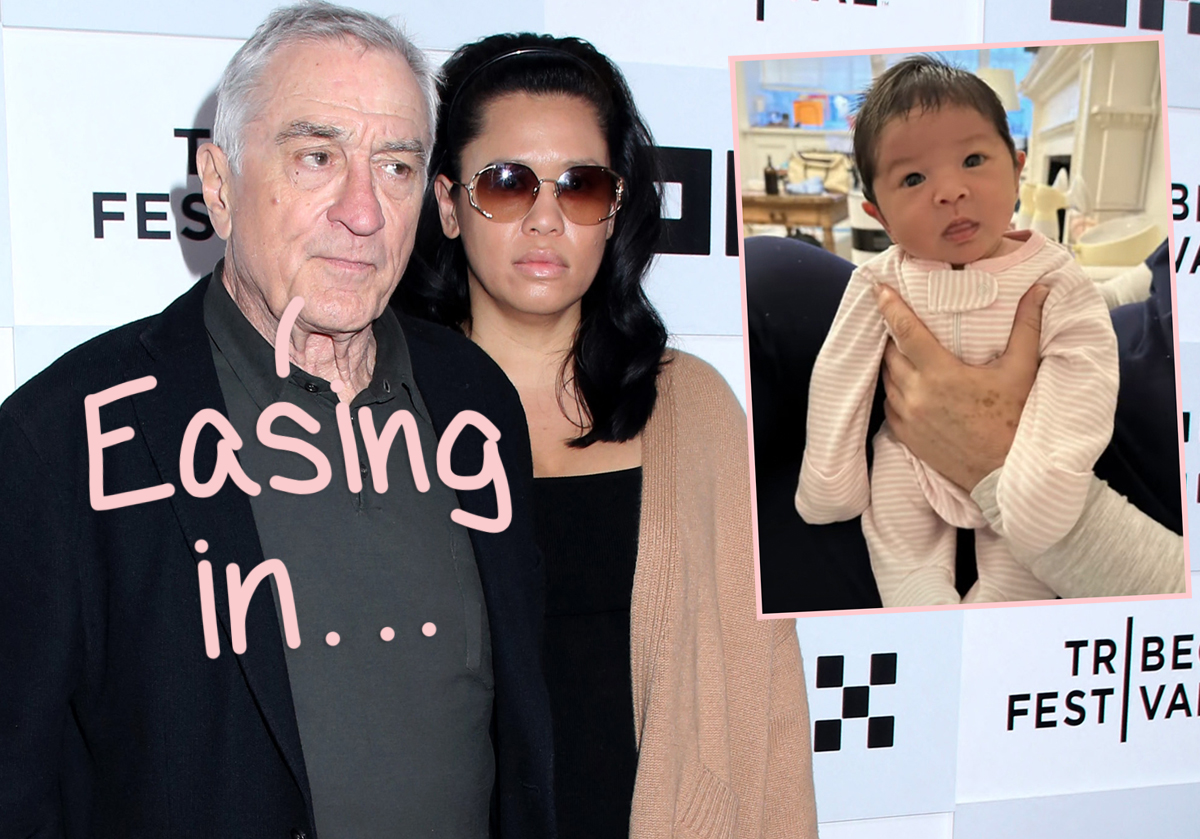 Robert De Niro is still working up the push to introduce his newborn daughter to his six older children.
Of course, we've been covering the surprising tale of the 79-year-old actor and his 45-year-old girlfriend Tiffany Chen going through with having a baby together a couple months ago. The now-2-month-old girl, named Gia, is said to be doing her thing with mom and dad as the beautiful but busy days of infancy move forward.
Related: Al Pacino FINALLY Comments On 29-Year-Old Girlfriend's Unexpected Pregnancy Drama!
That doesn't mean the the About My Father star's other six kids are quite on board with this, though… yet. On Saturday, De Niro was on the red carpet at the Tribeca Film Festival. He was there for the screening of A Bronx Tale, and he spoke to the media afterwards about filmmaking, life, and his unique family situation.
Of course, the screening took place one day before the nationwide Father's Day celebration here in the US. So, all eyes were on the nearly-80-year-old's plans to celebrate being a dad. And he's got those. Just don't count on him getting the entire family together quite so soon!
In fact, the Meet The Parents star's six older kids have NOT yet met Gia! That means daughter Drena, 51, son Raphael, 46, twin sons Aaron and Julian, 27, son Elliot, 25, and daughter Helen, 11, don't know their new baby sister at all.
De Niro himself confirmed as much while chatting with the media during Saturday night's event. Per People, when asked whether his six older children had been introduced to the newborn, the star said:
"Not yet, but they will."
Then, when the mag followed up by naturally asking what he was up to for Father's Day on Sunday, the Irishman star added:
"I am just gonna spend it with the kids and all that."
But, like, which kids? And in what groups?!
He didn't clarify any further, according to Page Six, so we are left to wonder whether Sunday's family-focused holiday was the time any or all of them met Gia.
Related: Anything De Niro Can Do, Pacino Can Do Better…
Thoughts, Perezcious readers? Are U thrown by the fact that none of 'em have come to see the newborn yet, or nah?!
Sound OFF with your take down in the comments (below)…
[Image via MEGA/WENN/CBS Mornings/YouTube]