News & Gossip
NASCAR's Bubba Wallace Suspended After Altercation With Kyle Larson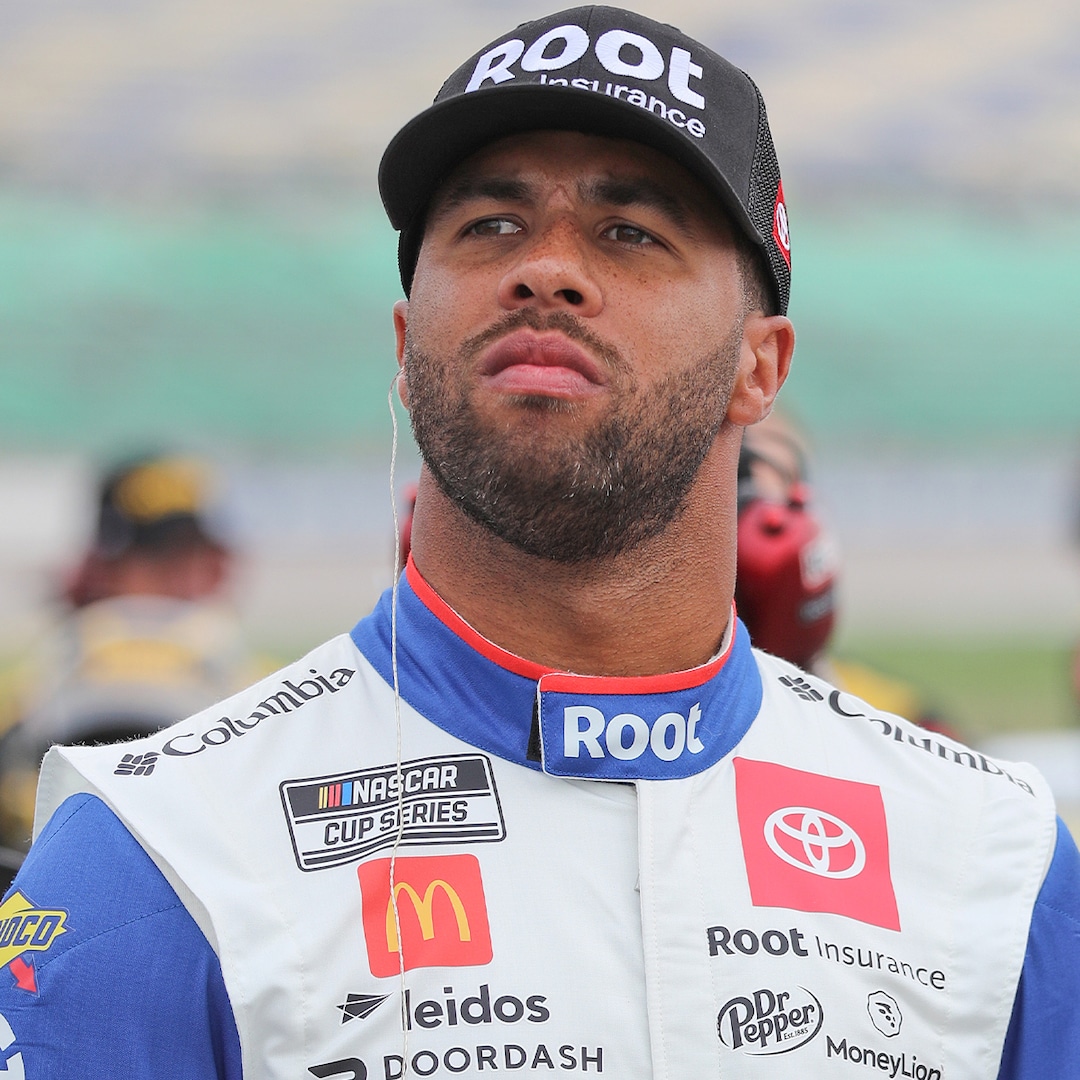 O'Donnell also noted NASCAR officials examined the data and reviewed multiple angles of the incident before landing on the decision to suspend Wallace, adding, "historically it's been very rare if ever that we suspend drivers, so we don't take that action lightly."
Wallace's suspension will force him to sit out the Dixie Vodka 400 at Homestead-Miami Speedway on Oct. 24. Just one month earlier, Wallace became the first Black driver to win multiple Cup Series races with his victory at the Hollywood Casino 400 at Kanas Speedway.
Former NASCAR champion Joey Logano—who was also competing in the Las Vegas race—also weighed in on Wallace's actions since the on-track altercation, saying, "The retaliation is not OK in the way it happened."
"I don't know if everyone realizes how bad that could have been," he said on The Morning Drive on SiriusXM NASCAR Radio. "That could have been the end of Kyle Larson's career. That to me was what was on the line. Or his life."
E! News has reached Wallace's rep for comment on the suspension but has not heard back.