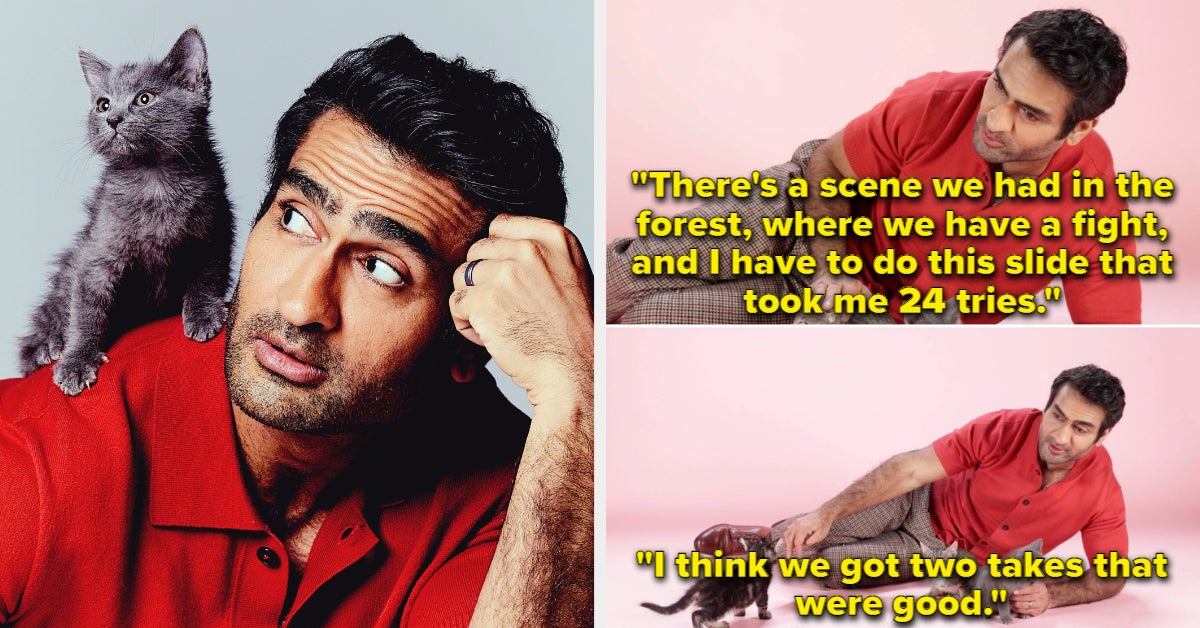 Oh, hi! A few weeks ago, Kumail Nanjiani — yes, adorable cinnamon roll and hilarious human Kumail Nanjiani — swung by BuzzFeed to do our kitten interview. It was absolutely perfect. I mean, just look at this photo:
To celebrate his new Hulu miniseries Welcome to Chippendales, we asked Kumail all of your burning questions about Eternals; working with his wife, Emily Gordon, on The Big Sick; Obi-Wan Kenobi and Silicon Valley; and so much more.
He revealed how much he fell in love with his fellow Welcome to Chippendales cast members — who include Dan Stevens, Annaleigh Ashford, Murray Bartlett, and Juliette Lewis — and how he regularly asked them for help on some of the more challenging scenes.
Kumail also said which stunt from MCU's Eternals took him over 20 tries to get right, and even then, it was hard.
And he reminisced about writing The Big Sick alongside his wife, Emily Gordon, and how the movie allowed both of them to realize how differently they experienced this huge part of their lives.
Also, just, like, this might be one of the most calming kitten interviews we've ever done, and Kumail was so sweet with every single kitten…like, he makes sure he learns all of their names ????.
And be sure to watch Welcome to Chippendales, which starts streaming on Hulu on Nov. 22.