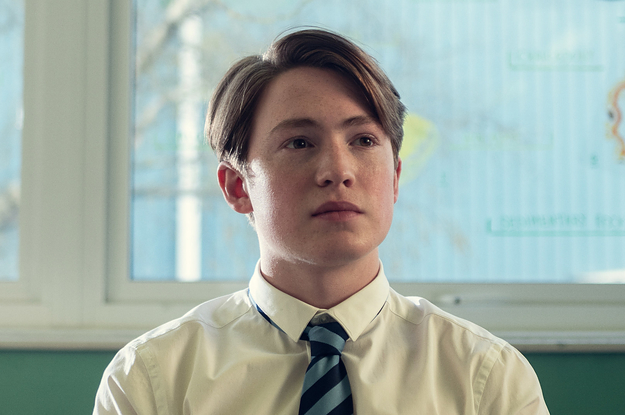 Two months later at London's Pride parade, Connor and his Heartstopper castmates wore rainbow apparel as they danced in front of anti-LGBTQ protesters.
Connor had previously spoken about the pressure he and costar Joe Locke had been under to publicly discuss their sexuality. Instead, Connor said he preferred not to use any labels.
"We're still all so young. To start sort of speculating about our sexualities and maybe pressuring us to come out when maybe we're not ready," Connor told the Reign With Josh Smith podcast in May. "For me, I just feel perfectly confident and comfortable with my sexuality. But I don't feel the need to really, you know — I'm not too big on labels and things like that. I'm not massive about that. I don't feel like I need to label myself, especially not publicly."
"It feels a bit strange to make assumptions about a person's sexuality just based on hearing their voice or seeing their appearance," Connor added at the time. "I feel like that's a very interesting, slightly problematic sort of assumption to make."
In Heartstopper, Connor plays Nick opposite Locke's character of Charlie as the two high school boys begin a friendship that turns romantic.
Fans of Connor's raced to his defense on Monday, welcoming him to the LGBTQ community while admonishing those who had pressured him.