News & Gossip
How Jessica Alba Prioritizing Herself Benefits Her Whole Family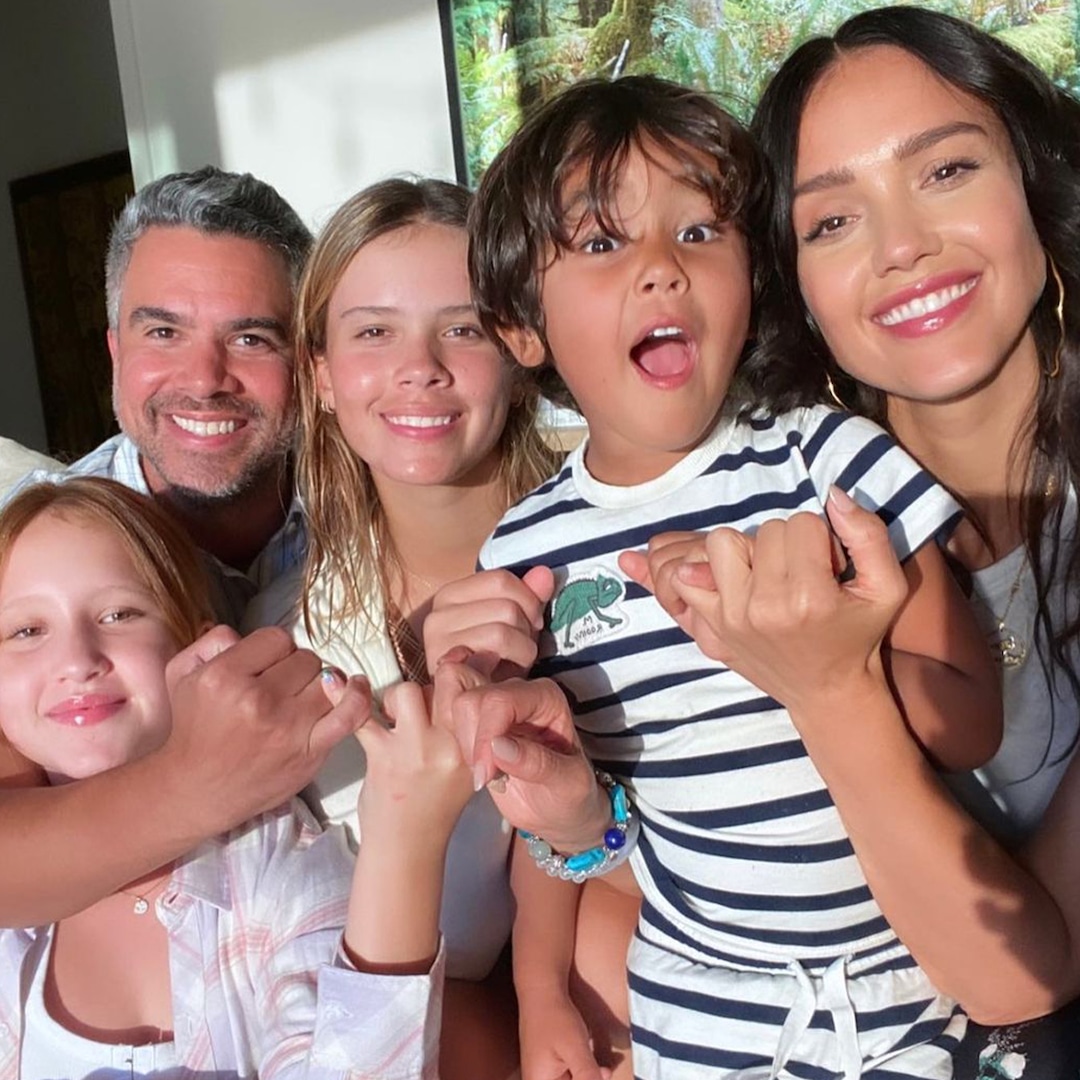 As for the 41-year-old's other practice, she will sometimes opt for a workout that doesn't feel like one.
"With Nintendo Switch Sports and the active options they have, it's fun to do," she explained, before noting the brand is coming out with golf this holiday season. "You forget that you're doing fitness because you are moving around and having a good time."
Jessica noted that playing video games not only gets her heart pumping, but it's a great way to spend time with her husband Cash Warren and their three kids: Honor, 14, and Haven, 11, and Hayes, 4.
The mom of three also shared another family activity that they've implemented at the dinner table: "We ask for your rose and thorn of the day." 
"What did you learn from a challenge that day and what was your favorite part of the day," Jessica said of the questions they ask each other, adding that she and Cash are "really honest about what we went through that day."