News & Gossip
Casey Anthony Gives Her First Filmed Interview In More Than A Decade – See Her Docuseries Teaser HERE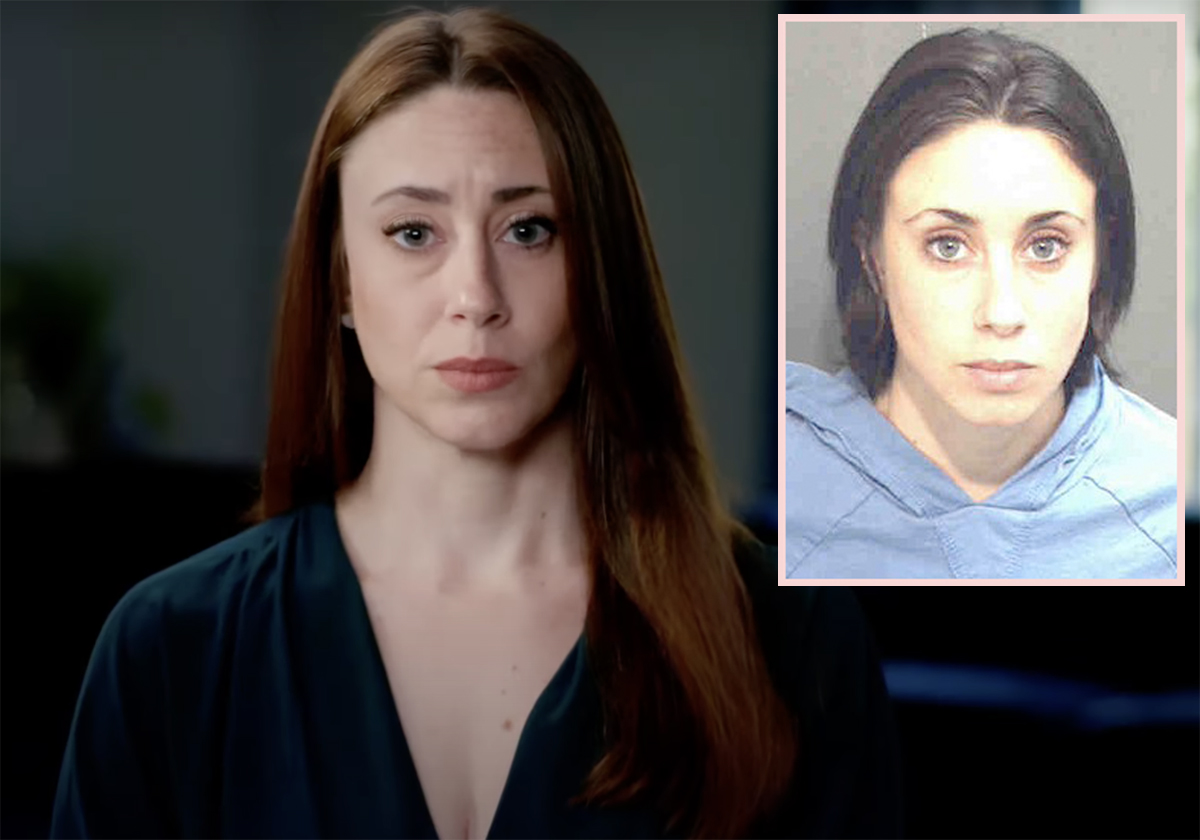 Casey Anthony is telling her side of the story.
The Florida woman rocketed to viral infamy in 2008 after she was accused of having murdered her 2-year-old daughter Caylee Anthony. Casey was tried on that murder charge in 2011, but she was acquitted by a jury, and allowed to walk free for the rest of her life.
For a while, she laid low following the shocking and sordid situation. But now, a decade later, she's back in the public eye — and she's telling all about what happened more than a decade ago.
Related: Cops Called On Casey Anthony After Heated Fight With Another Woman Over Ex-BF
The (brief) new trailer for Casey Anthony: Where The Truth Lies was released on Tuesday. The docuseries is being produced for the Peacock streaming service. It will debut on the network in exactly three weeks, on November 29. For now, this new teaser gives the world a very, very quick look at Casey more than a decade after the bombshell trial.
It also marks the first time Anthony has spoken on camera about her daughter's death in more than a decade, too. She has spoken off-camera before, including a 2017 interview with the Associated Press. However, those comments were rare and brief. Now, it appears as though she's ready to tell all.
In the teaser clip, doc director Alexandra Dean can be heard off camera asking:
"Why talk to me now, when you're not getting creative control?"
Anthony, who is clearly emotional on camera, purses her lips. But just as she's about to answer, the camera abruptly cuts away and the screen goes to black.
Instead of hearing Casey's voice, viewers instead get a simple message written across the screen:
"Casey Anthony speaks."
And that was it.
Here's the full teaser (below):
In a release, filmmaker and director Dean spoke about the ultimate point of the docuseries. Explaining to viewers that it is going to explore new ground in the case of Caylee's death, Dean claimed:
"[The series] will cause the American public to look at this story in a new light. Since her acquittal in 2011, public opinion of Casey Anthony has been largely shaped by the media convinced of her guilt."
She also indicated Casey would be opening up about her life and actions leading up to Caylee's death and afterwards:
"Casey had never given an in-depth interview explaining her actions until now."
Wow…
Of course, Casey was infamously arrested back in 2008 — one day after she reported her daughter missing. At the time, the elder Anthony claimed the little girl had previously disappeared with a babysitter. Cops didn't buy that story, and moved to press charges. Six months later, Caylee's body was found in a wooded area near Casey's home. The little girl's remains were so decomposed that the medical examiner was unable to determine a cause of death.
Casey was taken to the trial on the charge in 2011 in a proceeding watched nationwide, but she was acquitted by a jury. Part of her defense had been to claim that her father, George Anthony, had supposedly been involved in covering up Caylee's death. He strenuously denied those allegations.
For years, Casey had walked away from the case after her acquittal. Now, it appears she's ready to dredge up the past in this new sit-down. Just… wow.
Reactions, Perezcious readers?
[Image via Peacock/YouTube/Orange County Jail]