Horror
Horror Highlights: PRESENCE, SWEET MOLLY, SCREAMFEST VI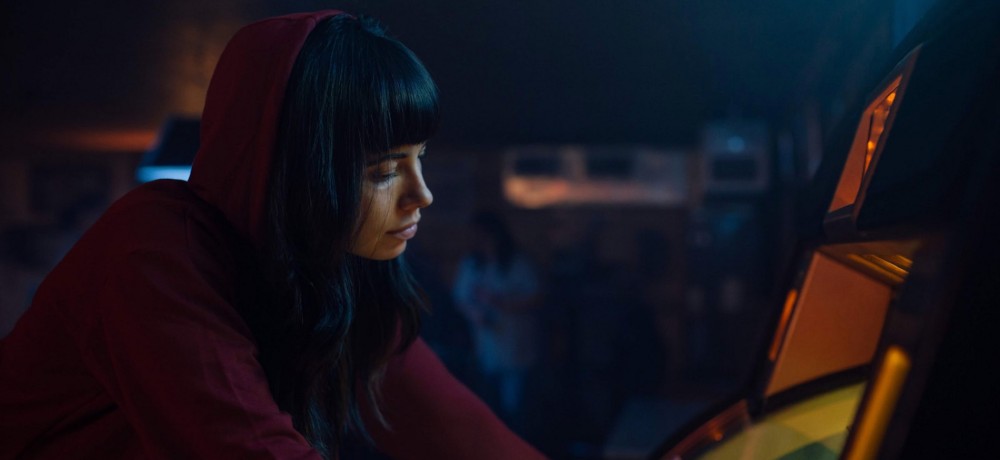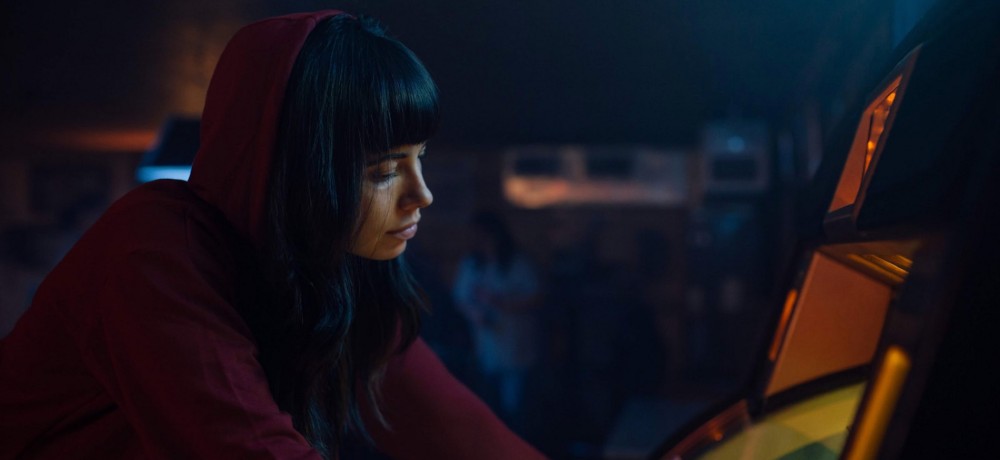 Watch the Trailer for PRESENCE: "After leaving New York after a mental breakdown, Jennifer (The Kominsky Method's Jenna Lyng Adams) is contacted by her best friend about good news concerning their joint business venture. Within the hour, Jennifer is boarding a private plane and walking down the dock to a billionaire's private yacht.
All seems well, except that Jennifer is plagued by violent, unsettling visions. Is her unchecked anxiety attempting to self-sabotage her once again… or has a sinister presence latched onto her?
Directed by Christian Schultz from a screenplay co-written with Peter Ambrosio, the thriller is produced by Donny Broussard, Thomas Johnston, Isaiah LaBorde, Murray Anthony Roth, and John Paul Summers. The ALLaBorde Films production stars Jenna Lyng Adams (The Kominsky Method), Dave Davis (The Vigil), and Alexandria DeBerry."
Available on VOD November 17th from XYZ Films
—-
SWEET MOLLY: "SALT LAKE CITY – Utah filmmaker, award nominated director and writer, J.C. McNaughton has teamed up with a  talented group of other local filmmakers to bring his short screenplay, Sweet Molly, to life.  
A short thriller highlighting the horrors and abuse suffered by many FLDS women as they face the oppression of  their religion and the beliefs of their elders. 
A recent kickstarter campaign was launched to help raise the $17,400 J.C. and Producer, Shane Morrisun, need to  make the film. The kickstarter campaign will run from Oct. 10th – Nov. 7th, 2022.    
"We're really excited about this film and to raise awareness of what can go down in some of these FLDS  communities.", J.C. McNaughton said. "There are over 100 different FLDS offshoots spread throughout. The  majority of them are peaceful and law abiding, but not all. Members within some of these communities, particularly  the women and young women, can face abuse, misogyny, or even worse. I feel like the bigger the awareness, the  better the help and resources today's current members and survivors can receive."  
The film will follow 16 year old Molly, born and raised in the FLDS religion, who makes a chilling discovery through  her ability to astral project that leads to a life-altering event. The screenplay was recently announced as a Top 30  Short Screenplay Finalist at the 2022 FilmQuest film festival, happening later this month.   
McNaughton said he was inspired to write this film after learning more about the Warren Jeffs FLDS offshoot  through a documentary series on Netflix titled Keep Sweet: Pray and Obey. "I was born and raised in the  mainstream LDS faith, but I left the church over 15 years ago. I had heard of the FLDS growing up, but was never  told much about them, just that they believed the Book of Mormon in a different way than we did. It wasn't until later  in life, after leaving the church, that I learned more about their polygamy practices and their relation to mainstream  mormonism. However, after watching that documentary, I learned just how horrific and sad it actually is. It made  me want to research even further, which ultimately lead to me writing Sweet Molly."  
When writing the script for this film, J.C. was able to interview an ex-FLDS survivor who escaped the Warren Jeffs  offshoot over 9 years ago when she was 16, the same age as the story's protagonist, Molly. "She was incredibly  nice and helpful. She was gracious enough to share with me her story and assist me in my research on the script to  make sure that it read accurately according to their beliefs and lifestyle, even down to the smallest details."  
If funded, Shane Morrisun says filming will begin in April 2023 in southern Utah. A release date is planned for  August 2023. "It's a bittersweet revenge story mixed with sci-fi and horror. I think fans of the genre will really enjoy  it, and hopefully Sweet Molly brings more awareness to the issues addressed within." Morrisun said.  
If you have interest in learning more about this project or how you can help back it, visit  
www.kickstarter.com/projects/jcmcnaughton/sweet-molly "
—
SCREAMFEST VI: HERE WE COME: "Ready or not, here it comes. The Kraken beast introduces the world's most terrifying game of hide and seek in London, strictly for adults. Introducing Kraken's Screamfest VI: Here We Come.
Hide and seek is a fun childhood game that evokes nothing but happy memories, right? No longer. This Halloween, the age-old, innocent game of hide and seek is being transformed by The Kraken Rum into a disturbing, twisted and truly terrifying 18+ immersive horror experience designed to give people nightmares. In fact, it may just be the most horrifying game of hide and seek the world has ever seen. Welcome to Screamfest VI: Here We Come.
Given the requirement to conceal oneself in oppressive physical spaces, the prospect of being caught and dragged into the shadows, and the sheer terror of it all, this unique game of hide and seek is strictly 18+ and players will need to sign a waiver* to play. The foolhardy folks that do will then be ushered into a dark, dank and disorientating underground labyrinth full of grim hiding places to begin their hide and seek nightmare.
Just like the classic game of hide and seek, players will have a brief period of time to find a hiding place and conceal themselves before the seekers arrive… And that's where the similarities end. From there on in it's pure unadulterated horror as players are pursued by a group of foes so expert at seeking that constantly moving from hiding place to hiding place is the only way to have any chance of remaining unfound.
Hiders will need to evade the malevolent seekers for a full 20 minutes. Anyone that is caught will be dragged to a cage and locked away until the game is over. During the game, players can find collectibles to exchange for Kraken rewards after the game is over.
The Kraken bar will also contain multiple accursed arcade machines, giving hiders a second chance at beating the Beast-worshipping seekers in arcade form. Beware, though: losing at the arcade game will only help strengthen the curse keeping these monsters in the real world. You are invited to stay at the Kraken bar after your game of hide and seek up until 11PM.
So, are you ready? Or not?"
WHEN
The Kraken Screamfest VI: Here We Come will take place on the 27th, 28th & 29th of October from 7pm to 11pm.
WHERE
The Ditch, Shoreditch Town Hall, 380 Old St, London EC1V 9LT
TICKETS
Tickets cost £10 and include a welcome drink and a cocktail token. Tickets can be purchased here: www.universe.com/screamfest6