Horror
Haunt Review: Forever Forest (New Jersey)
On a dark, deserted road, off of Route 30, in Egg Harbor City, sets "Forever Forest". New Jersey's newest Halloween Haunt. Imagine what it would be like if a Christmas village was transformed into an all out Halloween haunt.  That's exactly what you get when you visit this twisted holiday forest.  They've added horror to the holiday festivities for the last two years, and they are competition to those other decades-old, NJ haunted attractions.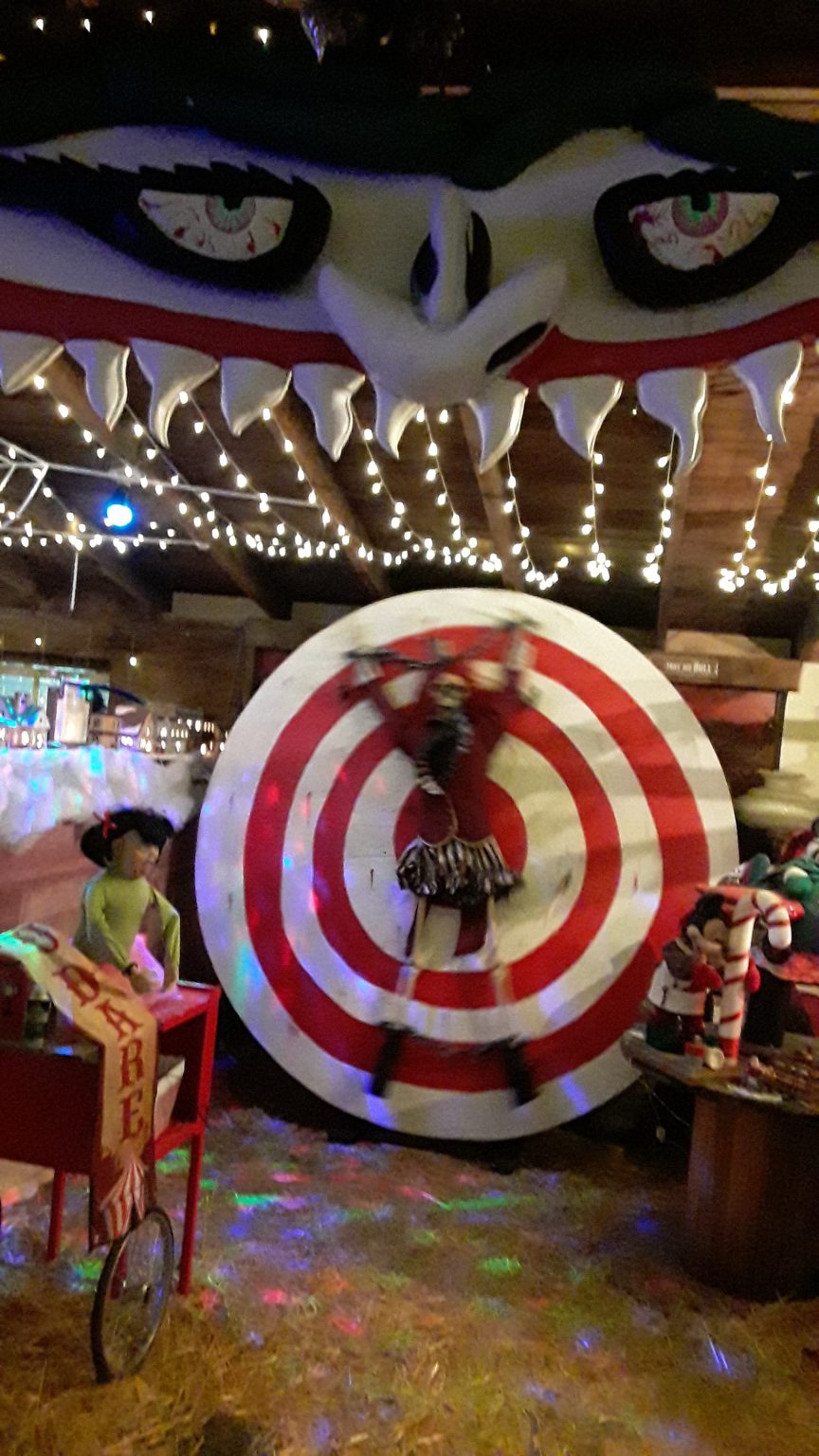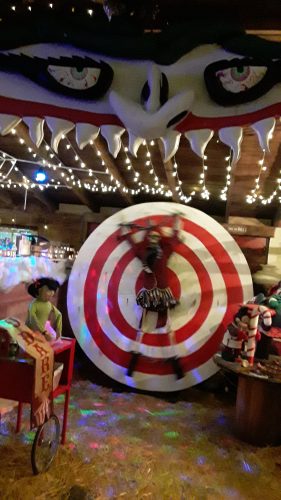 This new ghoulish place caught my curiosity after hearing about all the terrorizing taking place there. So I took my family for a drive to see what it was all about.  Upon entering the forest, we found ourselves driving down a long, dark driveway with fog rolling through the trees.  I knew we would be in store for something creepily cryptic.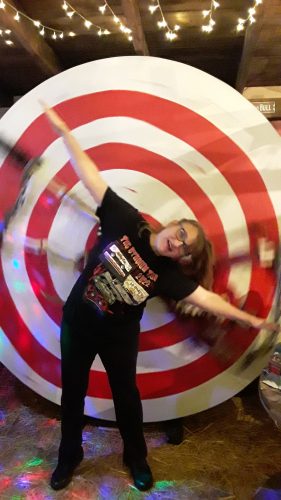 We were warmly greeted by a vampire, who was our guide through the journey.  "A Nightmare Before Christmas Workshop," was our first stop, which is mostly geared towards the little ones.   Just a note, BYOP (bring your own pumpkin) IF you are coming at night time, their haunted session. The workshop is a great area for pumpkin decorating, and face painting, both day and night.
After our workshop stop, we ventured onto the trolley which was the wagon portion of this horrifying experience.   This is where we reconnected with our vampire hostess, as she was our guide into the darkness.  We rolled into the forest where we encountered an array of horror characters who performed and interacted with the trolley passengers.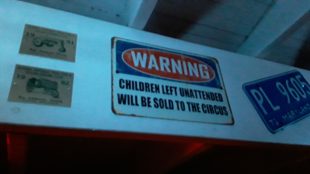 There was an unholy wedding in the middle of the forest that just gave you chills.  The next thing we know, the evil nuns were lurking about and not only following, but boarding our trolley.  Dare I say what happened next?
The trolley ride was a who's who of horror with interaction from the one and only, Jason Voorhees and the local legend of the Jersey Devil.   The most frightening moment came with a wrecked car that had crashed into tree with a frantic screaming victim.   We had no idea what she was screaming about… until we heard the chainsaw.   At that point it became clear who we were dealing with. We were now smack, dab, in the middle of a forest, in South Jersey, with Leatherface, himself.   The screams of my daughter could be heard, echoed throughout the forest as he wreaked havoc outside our trolley.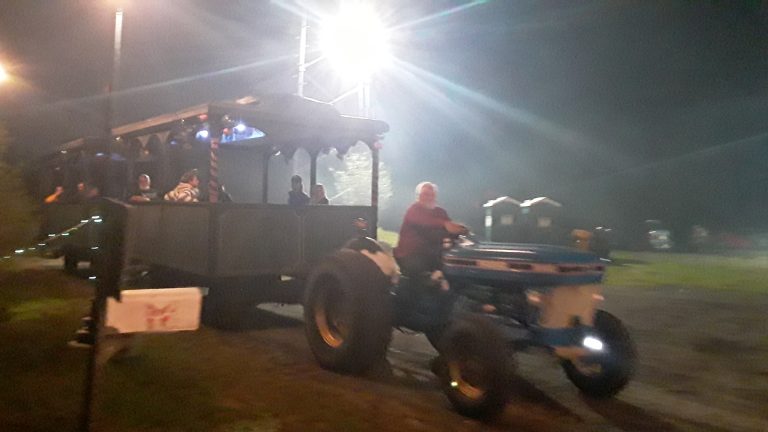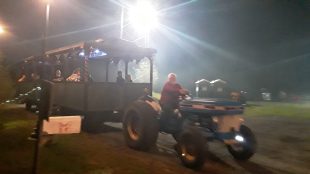 Deeper into the forest we happed upon, some children playing in the field. "Praise God, Praise the Lord", could be heard, in the distance.  There was a certain uneasiness about the whole situation, with just a fence separating us from the mischievous juveniles, but that was just an illusion of safety, as they ran up  and boarded our trolley, screaming at us. And once those Children of the Corn, departed our trolley, we arrived at the "The Carn"evil". Clowns were dispersed everywhere you looked. There was no escaping their wrath of torment.
As if that wasn't horrific enough, there was a "walking" horror trail, awaiting, at the end of the ride. Flashing lights, ghouls, Jason, Nuns, spiders and chock full of animatronics beckoned in the near distance, as you took a step deeper into the Horror Trail. Screams could be heard not only from the live actors, stalking, but the patrons as well. It was a"maze"ing, we even found our way out of such torture. And as a reward, for those few who actually made it out, in one piece, was a smores bonfire, waiting for them and a smores kit waiting to be purchased, and very affordable and DEVIL-icious, I might add!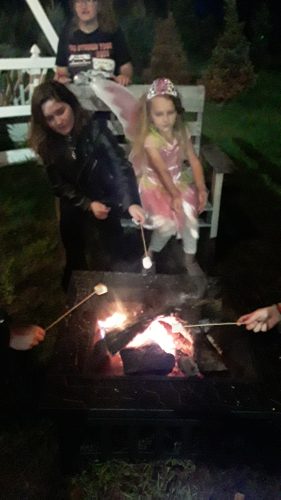 Forever Forest website:
www.foreverforestnj.com/
Follow Forever Forest on Facebook
www.facebook.com/foreverforestnewjersey/
 
+-