Horror
Fantastic Fest 2022 Review: LIVING WITH CHUCKY is a Beautiful Window into the CHILD'S PLAY Family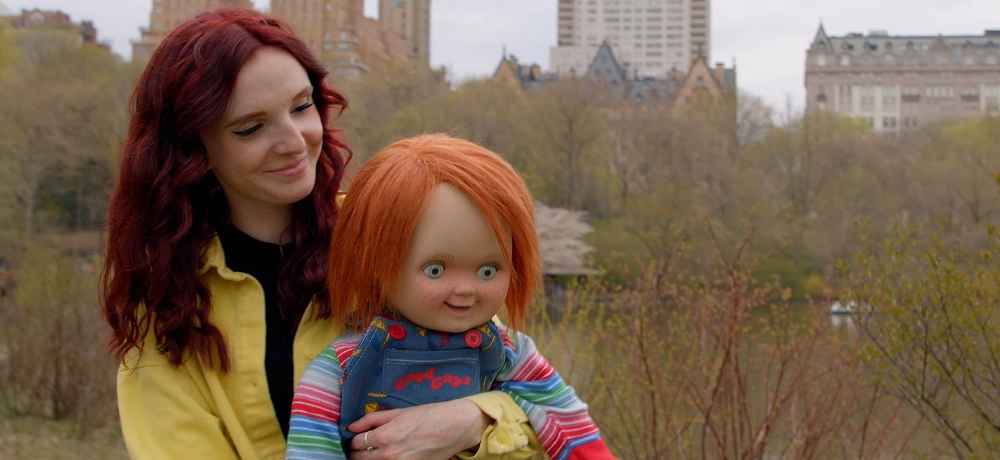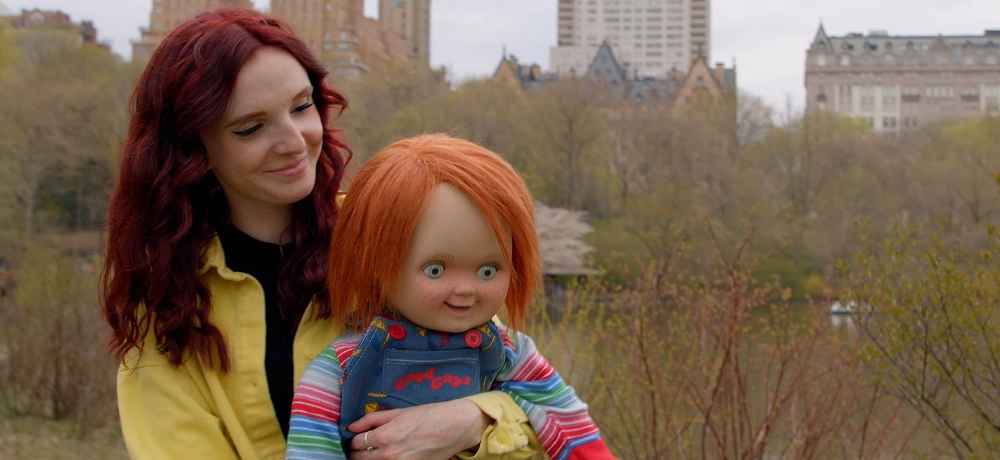 I've got a soft spot for horror docs. I love doing a deep dive into my favorite films and series and hearing about their storied histories. I love learning about how they came together – how they were conceived and filmed. Hearing stories from the cast and crew as they reminisce on the time that they spent working on a project that holds a special place in my heart. It's always a fascinating look at a corner of horror history and also a bit of a celebration at the same time.
Kyra Gardner's documentary on the Child's Play series does all of that, plus more.  She approaches it from the unique perspective of having literally grown up with the series. Her dad, Tony Gardner, has been the visual effects supervisor for the series for years. Through the film, she looks at how Chucky has been a part of her family for the entirety of her life. 
The doc opens with a film by film examination of the series and interviews from members of the cast and crew. There's a lot of fun info about the genesis of the first film and how it developed through the sequels. Fun stories, clips of the films, and a lot of love for the entire series. I particularly loved hearing Brad Dourif and Fiona Dourif talk about the way the Chucky character has transitioned between them in the later installments. As a viewer, that decision has always had a particular harmony to it, and listening to them talk about their performances and the way they take on the character was very cool.
One of the things that I have always loved about the Child's Play films is that Don Mancini is positively fearless when it comes to figuring out how to keep the series fresh. He's never afraid to take the films in a new direction, inject new life into the concept and bring older ideas back around in a new way. It's always fun to hear how some of those decisions came about. Additionally, the film goes into the series' place in Queer Horror and how Mancini has intentionally been making it a part of the LGBTQ space for years. It's a fascinating and fun history.
But the aspect of the film that really makes it stand out is the way it connects the casts and crews of the various films as a family. Gardner highlights this expertly in her interviews and it really comes through as being the heart and soul of this franchise. Through seven films and now a TV series, a number of people (both in front of and behind the camera) have returned to work on multiple chapters. Kyra's father, Tony, for example, holds this series near and dear to his heart.
Multiple interviewees speak about the many connections that they have made over the years working on these films. Friendships that have lasted decades, through multiple movies. They bond as a family and miss one another when they return to the "real world." They might go on and do other things in between Chucky projects, but those relationships stay strong and are right there waiting for them the next time Mancini calls. 
These relationships are important. Not just because friendships are always good to have and help to make the work on a film set run smoothly. But because making movies is a lot of work. These people travel all over the world to shoot and have to take time away from their homes and families to create the movies that we as an audience adore. And through that, they have built their own on set family. Their Chucky family.
The film is more than a celebration of the Child's Play franchise – it's a love letter to everyone who has worked so hard to bring it to life. The way they describe how this series has impacted their lives is absolutely beautiful. It's a really touching film and I'm not ashamed to admit that I may have shed a tear or two. Not with a sense of sadness, but with joy. Gardner examines the way the series impacted her life in ways she didn't really understand as a child, and digs deep into the way the series has given its crew a whole new family to support them while they were pulled away from their own. As much as the fans feel connected to one another through their shared love of a film, it's important to be reminded that the people who worked on that film also have a connection to it. It's a connection full of memories and stories and, perhaps more importantly, family. 
Documentary Score: 5/5