Horror
Eve's Bayou Remains Astonishing [Criterion Blu-ray Review]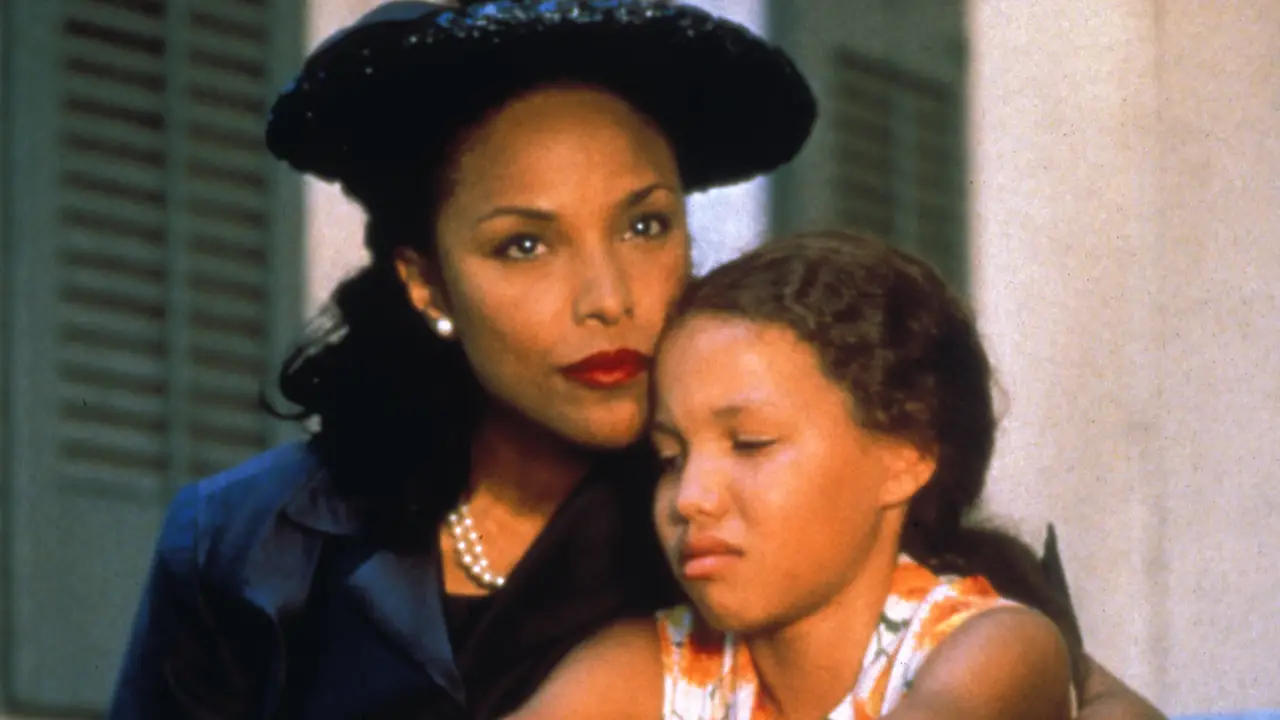 Eve's Bayou is just about as good as cinema will ever get. Writer-director Kasi Lemmons' 1997 debut is a deeply resonant work that marries the possibilities of imagination with the power of reminiscence. Elements that seem inspired by the Southern Gothic of Faulkner are instead pulled directly from Lemmons' childhood. Likewise, it is a film that defies the typical clash between recklessness and tepidity that defines many–sometimes even great–debut films. The technical assuredness of Eve's Bayou is matched by an ambition of theme and content. With a voice of staggering clarity, Lemmons organically sculpts a world uniquely of its own: born from a relatable humanity, but as personal and individualized an artistic expression as anything the medium has ever offered.
Criterion Collection's new release of Eve's Bayou is a breathtakingly gorgeous 4K digital restoration of the director's cut. The seductive darkness and the tapestry of boggy moss-sodden earth tones that cinematographer Amy Vincent so masterfully brings to life dazzle alongside Lemmons' careful control of a delicate emotional tone. Much of the film is a precarious interplay between these two collaborators and composer Terence Blanchard's lustrous score. The latter refuses to settle for occupying the realm of redundant auditory wallpaper–his underscoring is constantly suggesting new emotional tones and resonances to complicate the already dense settings that they accompany. It provides a fittingly ambitious musicality for a film that is constantly, in sequence after sequence all the way up to the remarkable conclusion, swinging for the fences and firmly making contact.
The most crucial element of the director's cut is the re-inclusion of the character of Uncle Tommy, who factors importantly into the culmination of events that lead to the final unsettling ambiguity of that aforementioned conclusion. Eve's Bayou is a film distinctly told from the voice of its central character. Eve Batiste reflects upon her experiences as a ten year-old in 1960s Louisiana. With an eerie calm she recollects: "The summer I killed my father, I was 10-years-old." The story unfolds as an impressionistic version of Eve's memory. It begins distinctly with her narration of the events, and finally reaches a precipice within one pivotal moment. It is upon a dark and stormy night, when the fate of Eve's entire family is struck off-kilter by a mysterious interaction. It is as if all the absurdity of existence is contained within a single unreachable moment. This most significant passage of the film is shrouded in a cross-section of unresolved misremembering. 
This is a memory like the cinema itself: a flash that leaves irrevocable marks upon the soul, but which too quickly disappears within the canted spaces of our subjective minds. Great films and powerful memories are both the indelible reflections of a surfaceless mirror. Unforgettable experiences become vague and indefinable in the bayous of the mind. The works of art that shape us are so often the building blocks of our deepest selves – inextricable and yet utterly beyond expression. It so often seems as if the only way we have to truly speak, to relay what it has been like to live our lives, is to venture into the abstract: to writing, to painting, to music, to the movies.
Tragically and perfectly, in Eve's Bayou, Uncle Tommy is the only beholder of the truth. He is a man who lacks the physical ability to voice his own observations and experiences. He is held at arm's distance from every moment of his own life. He becomes just as relatable to the audience and principal to the film as any of the central characters. 
Eve, in telling her story, finds herself within fractured reflections. Her life is obscured by thorny legacies and discordant emotions. She may be haunted by the idea that she has ceded her own will up to a greater, and potentially malevolent, force of the universe. The film refuses to capitulate to any audience demands for absolution or retribution. It contradicts the credo of so much populist American cinema: that we are the sole authors of our fates. In Eve's Bayou the characters are locked in an eternal struggle against what appears predetermination. Because of this, Eve's remembrance of her childhood is replete with her family's most heroic of feats: through their will to overcome, to love, and to protect one another so desperately from the dangers of their world.
It is striking to see a film that is built not only of such staggering and monumental visual beauty, but that is furthermore so thematically inexhaustible. The experience of watching Eve's Bayou is again and again illuminating, thrilling, heartbreaking, and transcendent. Each performance is masterful, and each movement of the film is a surprisingly potent anecdote in an intricate web. It is a masterpiece.
This new release includes several worthwhile interviews with cast and crew. It also features Dr. Hugo, the short film made by Lemmons and Vincent as a proof-of-concept for their eventual feature. Here we see some material of narrative similarly depicted with a wholly disparate tone–but still the sensuality of the visual approach and the depth of character interactions bear the mark of a visual artistry of the utmost magnitude.
Love Real Life Ghost Hunting Shows? CLICK HERE FOR MORE!
Eve's Bayou is available now on Blu-Ray from Criterion.
Post Views:
3