Horror
Eight Horror Movies That Were Somehow Turned into Children's Cartoons
It's no secret that kids love horror. Long before they're allowed to see most films in the genre, they develop a taste for it. That's why we have programs like The Addams Family and Scooby Doo to introduce them slowly, on their level. But sometimes it's not enough. Sometimes we reach that magical, surprising area where properties that are not aimed at children are marketed to them anyway.
It's unusual to hear of any horror movie being turned into a children's cartoon. But it's happened more than once, and some made the transition surprisingly easily. Others, not so much. Either way, here are eight horror movies that made the leap to children's cartoons with varied results.
Mummies Alive
While not specifically based on The Mummy (although the remake did get its own animated series) Mummies Alive gets the point because it borrows more from the classic mummy tropes we all grew up with. But at the same time, it turns mummies into a team of undead superheroes. The fact that this series shares a title with an actual historical documentary on mummies is also kind of funny.

Toxic Crusaders
Even more surprising for a super team would be Lloyd Kaufman's masterpiece of bad taste, The Toxic Avenger. It's an obscene riff on the traditional superhero story. To see it actually turned into a children's superhero cartoon is somewhat alarming. But at the same time, it's kind of hilarious to watch, and I think that was what Kaufman was going for when he licensed it. As bizarre as it is, I would at least recommend people check out an episode just to see for themselves.
The Real Ghostbusters
Here's the thing, while Ghostbusters is acceptable for kids to watch with proper parental discretion, it's not made for kids. A ghost would no go down on Dan Aykroyd if it were meant for kids. Still, it was turned into a cartoon that was an enormous success and proved to be the avenue by which a lot of young fans discovered Ghostbusters to begin with.
Teen Wolf
Teen Wolf was made for, well, teenagers. It's a typical teen comedy, and a cartoon is only retroactively surprising considering the grittier, rebooted MTV series. The animated series is very much a product of the time and is consistent with most other cartoons of the era, except that it's even more cheaply made and haphazardly put together. But it still managed to stay on the air for two seasons.
Swamp Thing
Alan Moore's Saga of the Swamp Thing is one of the most revered, critically acclaimed comics of all time, and it is also an incredibly dark, outright horror story from beginning to end. Wes Craven surprisingly tried to take some of the horror out of it with his 1982 film, although it was very much a monster movie from beginning to end. The cartoon takes things in a full on superhero direction. Like G.I. Joe and Transformers, it was pretty much made specifically to sell toys, only where those shows succeeded this one crashed and burned. It's worth searching for the theme song on YouTube though, trust me.

Little Shop
Little Shop is the cartoon adaptation of Little Shop of Horrors, which makes sense at first, because it's a well known musical comedy. But it's also an incredibly depressing comedy, and the plot centers around a man feeding human beings to his carnivorous plant. Some changes were made for little Seymour and his pet, now named Junior. Here, Junior just hypnotizes people and gets into constant mischief. The musical elements are only retained by Junior's occasional need to break into freestyle rap.

Attack of the Killer Tomatoes
Attack of the Killer Tomatoes was a goofy, ridiculous, often stupid cartoon, but it was also a goofy, ridiculous and often stupid movie. The cartoon was a perfect adaptation and it's a shame that it didn't last forever, because it's a load of adorable, dumb fun. It's giving kids a B-Movie experience of their very own, full of crappy dialogue and campy action to prepare them for watching films like Troll 2 with friends when they get to college.
Love Real Life Ghost Hunting Shows? CLICK HERE FOR MORE!

Tales from the Cryptkeeper
OK, so Tales from the Crypt was a TV series, but there was an original '72 film and the TV show launched two full-length features, so I'm counting it. The point is, Tales from the Crypt was not aimed at children. It was a funny show, but an incredibly dark and morbid program that got away with more than most horror movies at the time. To see it as a children's cartoon is a little bizarre, especially because the animated series still adapts some of the same hard-edged EC comics source material.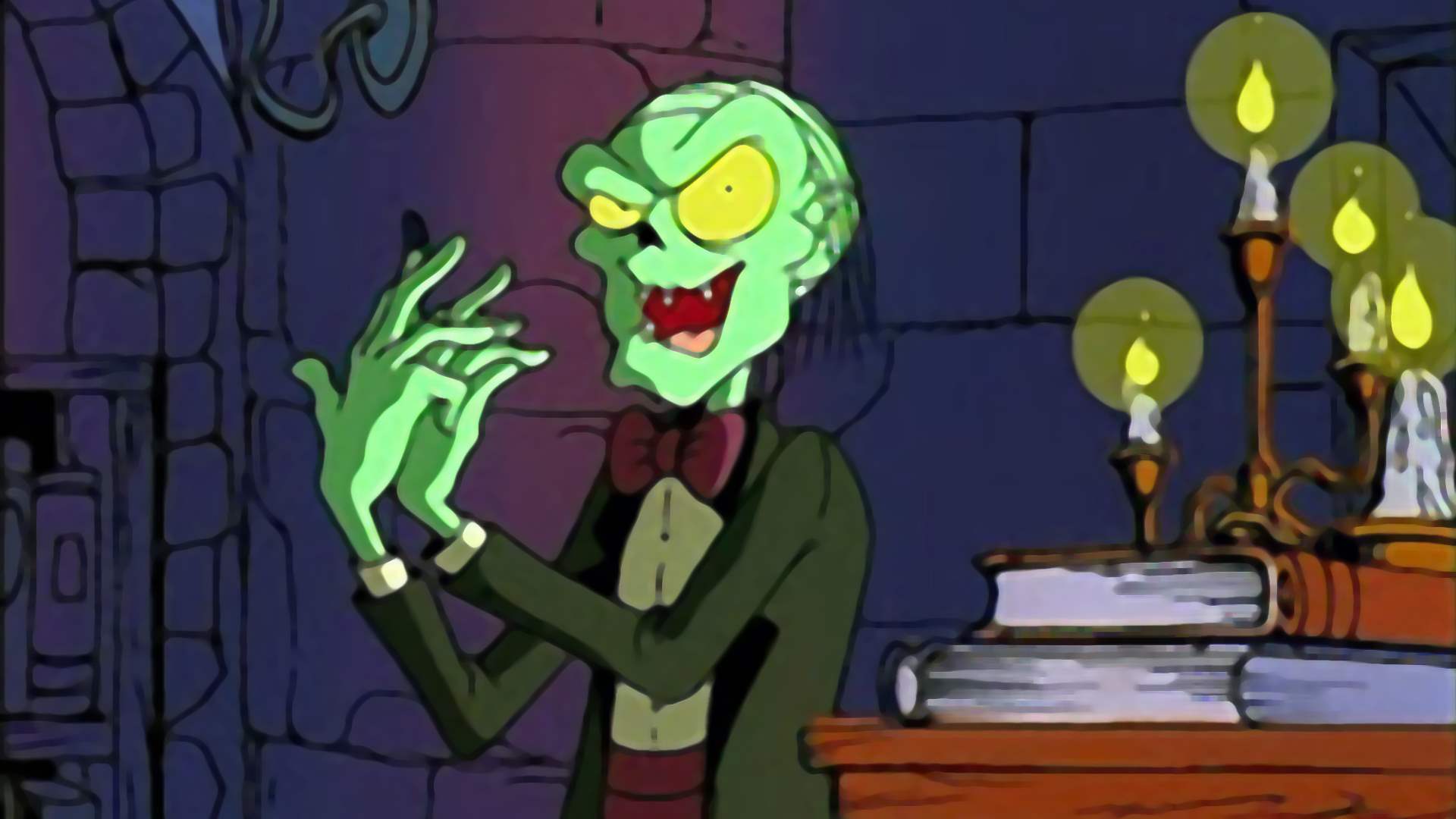 Post Views:
1,015