Horror
DEAD ISLAND 2 Showcase Reveals New Trailer, Live-Action Short, and More!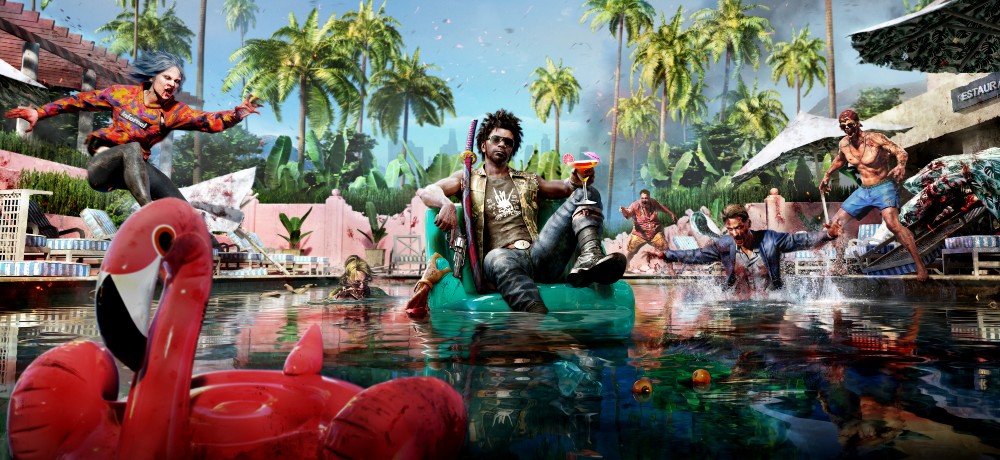 Dead Island 2 will be released on April 28th, 2023 and today's showcase gave us a really good look at gameplay, along with a live-action short, pre-order details and more:
Larkspur, Calif. (Dec. 6, 2022) – The bold new "Dead Island 2 Showcase – Another Day In HELL-A" premiered online today, presenting players with all new info and content with an incredible live action short, which also included an extended look at exclusive gameplay.
Watch the VOD on Twitch (https://www.twitch.tv/deepsilver), or view the Showcase on YouTube at https://youtu.be/wMrwcmG3eqk. A recast of the event will be available to stream on Prime Video (https://www.primevideo.com) starting on Dec. 8.
Today's showcase featured a live-action pulp-adventure starring three fictional characters set in a similar universe to Dead Island 2. With the military long gone, we follow the fearless survivors as they search for a safe haven from the virus outbreak and zombie hordes. As they roam the supposedly abandoned mansion of a local video game and movie producer in Los Angeles' Hollywood Hills, they'll soon discover that nowhere is safe.
The new Dead Island 2 Welcome To HELL-A Trailer also premiered – narrated by Jacob and Amy, two of the game's slayers, as they visit HELL-A. Witness Dead Island 2's unique gore tech, upgradable weapon and combat system, and, of course, its gruesome zombies. Join the slayers as they take you on a tour around the stylish, sunbaked zombie-smashing playground of HELL-A.
Another surprise inside the showcase was a sneak peek into the Alexa Game Control feature, which allows players to quickly perform in-game actions using their voice. This feature will be launching in Dead Island 2 for Xbox and PC, for English in the United States, Canada, and the United Kingdom.
Currently available to pre-order, the highly collectible Dead Island 2: HELL-A Edition is full of unique items from the game world to further the immersion of every Dead Island fan.
Players who pre-order any edition of Dead Island 2 will receive the "Memories Of Banoi Pack," featuring two unique weapons that celebrate the original Dead Island, along with a special skill card.
Last but not least, a stunning, hand-painted resin collector figurine of Amy, posed chilling in the iconic Burger 66 diner after a zombie slaying session. This standalone premium figurine is available to purchase exclusively from Deep Silver at www.DeadIsland.com.
The HELL-A Edition includes:
Exclusive SteelBook® with game disc
Expansion Pass
Venice Beach Travel Map
Six Slayer Tarot Cards
Two Pin Badges
A DI2 Patch
Golden Weapons Pack
Pulp Weapons Pack
Character Packs 1 & 2
The Memories of Banoi Pack includes:
Banoi War Club
Memories of Banoi Baseball Bat
Weapon Perk – "Balanced"
"Personal Space" Skills Card
View the 101 Trailer on YouTube here – https://youtu.be/ZEmrfritmg8
View the pre-order trailer on YouTube here – https://youtu.be/N8g_5WHoYPk
View the Amazon Games Control trailer on YouTube here – https://youtu.be/LyTe6rKhYmA
View the pre-order options and retailers on the website here – https://deadisland.com/preorder