Horror
Contest: Win a Copy of MONSTERS, MAKEUP & EFFECTS: VOLUME 2 Signed by Author Heather Wixson!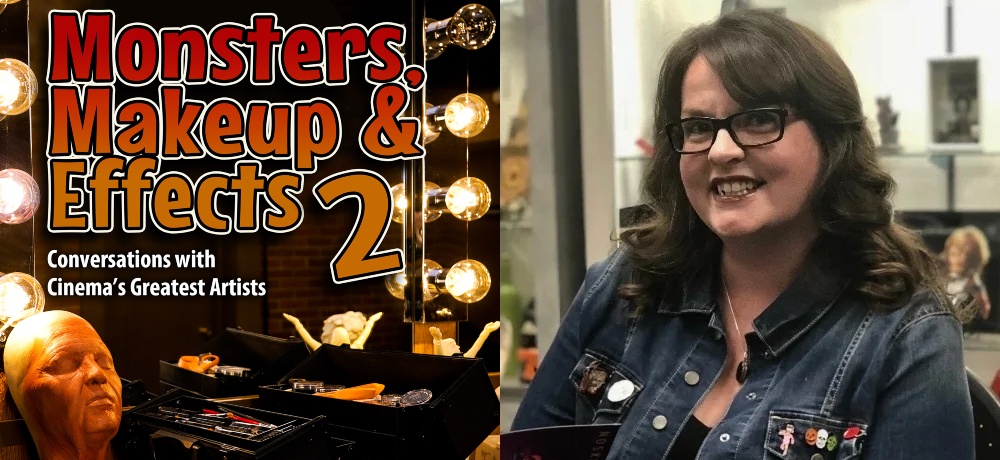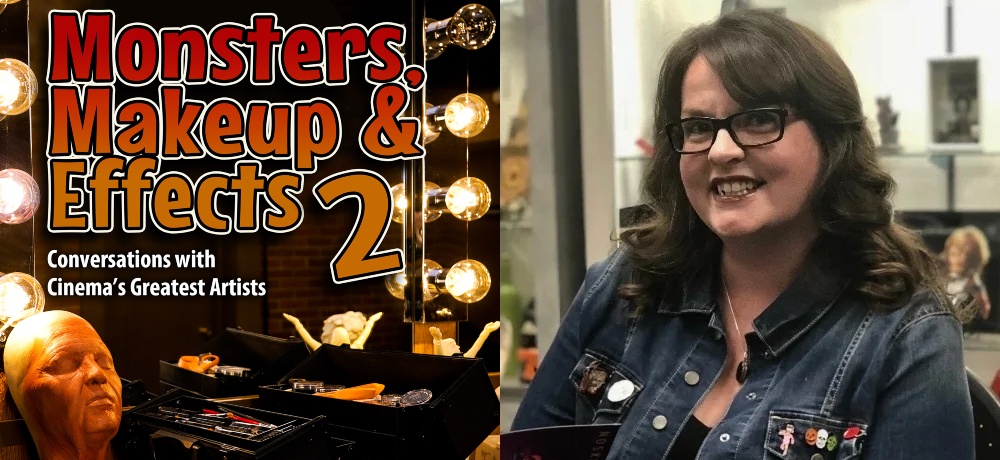 Featuring in-depth interviews with the special effects artists behind Bram Stoker's Dracula, Shaun of the Dead, Gremlins, Star Wars, Interview with the Vampire, Jurassic Park, Predator, The Fly, and countless other beloved horror and sci-fi films, Heather Wixson's new book Monsters, Makeup & Effects: Conversations with Cinema's Greatest Artists: Volume 2 is now available from Dark Ink, and we're giving away three signed copies to Daily Dead readers!
———
Prize Details: (3) Winners will receive (1) copy of Monsters, Makeup & Effects: Volume 2 signed by Heather Wixson!
How to Enter: We're giving Daily Dead readers multiple chances to enter and win:
Instagram: Following us on Instagram during the contest period will give you an automatic contest entry. Make sure to follow us at:
https://www.instagram.com/dailydead/
Email: For a chance to win via email, send an email to contest@dailydead.com with the subject "Monsters, Makeup & Effects: Volume 2 Contest". Be sure to include your name and mailing address.
Entry Details: The contest will end at 12:01am EST on November 3rd. This contest is only open to those who are eighteen years of age or older that live in the United States. Only one entry per entry method, per household will be accepted.
———
Like the first book in this four-volume series, the second volume of Monsters, Makeup & Effects features interviews with some of the most renowned and talented special effects artists in cinema (and television) history, and it also includes a special tribute to the amazing John Carl Buechler.
We have additional details and a look at the cover art below, and to pre-order Monsters, Makeup & Effects: Volume 2, visit:
After the tremendous success of Monsters, Makeup & Effects: Conversations with Cinema's Greatest Artists: Volume 1, Dark Ink couldn't be more excited to announce that Volume 2 will be available October 26th.  The second in the four-volume series from journalist Heather Wixson celebrates both the makeup effects industry as well as the artists who have thrilled millions of movie lovers around the world. Volume 2 features another 20 in-depth conversations with some of the most talented and imaginative minds in Hollywood.  Along with a special tribute to John Carl Buechler, this edition features Academy Award winners Christopher Nelson (the Halloween franchise, Suicide Squad), Phil Tippett (Jurassic Park, the Star Wars franchise), Michèle Burke (Interview with the Vampire, Bram Stoker's Dracula), Kazu Hiro (Darkest Hour, Men in Black) and Chris Walas (David Cronenberg's The Fly, Gremlins) as well as many other brilliant creative forces from the world of special effects.

"The outpouring of adoration for Heather's first volume has been amazing, we can't wait for this next one to get into the hands of film fans!" said Michael Aloisi, owner of Dark Ink.

"The Monsters, Makeup & Effects series has been a years-long labor of love and I'm incredibly thrilled to introduce movie fans to even more FX artists with this second volume. As someone who has spent her entire life being enamored by the magic and artistry of special effects, I hope that readers will come away with a new love and appreciation for these artists' work, determination and dedication that helped make the impossible possible on both the big and small screens," said Heather Wixson.

About MM&E: Volume 2:

Gizmo. Michael Myers. Hellboy. Predator. Pinhead. Twisty the Clown. Spielberg's dinosaurs. Brundlefly. This is just a sampling of the iconic characters that have continued to thrill fans both on the big and small screens for decades now that you'll read about in Monsters, Makeup & Effects: Volume 2. For this second installment of her ongoing interview series, journalist and FX historian Heather Wixson celebrates the lives and careers of 20 more special effects artists who have left their indelible mark on the world of entertainment, and many are still working hard in the industry today.

Featuring in-depth conversations and hundreds of behind-the-scenes photos, Monsters, Makeup & Effects: Volume 2 furthers the exploration of the influence felt by the work of these brilliant artists whose ingenuity and creativity were behind the creation of so many seminal creatures and characters that have captured our imaginations, left us in awe and genuinely excited us as moviegoers. In simpler terms, these are the artists who were able to make the impossible possible, and these interviews are a celebration of all of the incredible contributions that these artists have made throughout their careers and the passion that has fueled their creative endeavors, both inside and outside of the makeup studio.

Monsters, Makeup & Effects: Volume 2 features comprehensive interviews with:

Steve Wang                   Chris Walas                  Mike Elizalde                Eryn Krueger Mekash

Kazu Hiro                     Todd Masters                Phil Tippett                   Michèle Burke

Robert Burman             Christopher Nelson        Richard Landon             Guy Himber

Shane Mahan                Stuart Conran               Joey Orosco                  Norman Cabrera

John Dods                     David Grasso                 Bruce Spaulding Fuller 

And a tribute to John Carl Buechler

Book Information:

Title: Monsters, Makeup and Effects: Conversations with Cinema's Greatest Artists: Volume 2

Author: Heather Wixson

Size: 6 x 9

Hardcover ISBN: 978-1-943201-86-0

Paperback ISBN: 978-1-943201-48-8