Fashion
The Handmaid's Tale Costume Designer on Season 5 References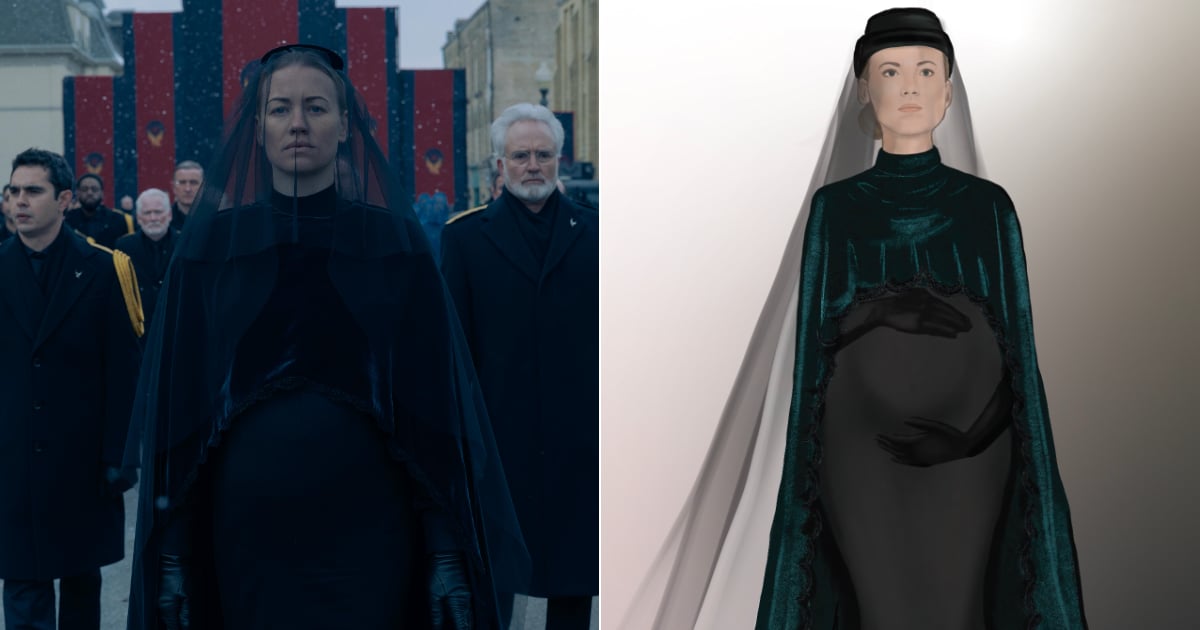 "The Handmaid's Tale" is back for season five with an evolving plot line that coincides with a fresh approach to costume design. Since its 2017 debut, the Hulu drama series has enlisted three different lead costume designers: Ane Crabtree, who created the original Gilead look with its red caped dresses and white bonnet hats; Natalie Bronfman, who took the reins starting with season three; and, most recently, Leslie Kavanagh, who joined in season five.
"I made a conscious decision that June would never willingly wear red again — a design choice that was embraced by Elisabeth Moss."
Though Kavanagh has never worked with Crabtree, she tells POPSUGAR she'll still draw inspiration from her predecessor's vision and build on it as each season progresses. One way she is adding to Crabtree's sartorial legacy is by expanding the range of textures, patterns, and colors to coincide with June (played by Elisabeth Moss) embracing "freedom" in Canada. "In season five, I continued to expand on the Gilead aesthetic while also developing a clear visual contrast for the cast and characters in Toronto," Kavanagh explains to POPSUGAR.
One standout moment is the funeral scene carried out in episode two, for which there were over 500 background actors to dress. Kavanagh was tasked with dreaming up a look for Serena that both highlighted her pregnancy and spoke to her character transition, and her team created a custom wardrobe that delivered.
Ahead, both Bronfman and Kavanagh break down the most memorable costume adaptations through season five.
— Additional reporting by Kara Kia